Silver Rings
This ring features some of the most icons of the egyptian civilization : King Tutankhamun, Ki..
QUeen Nefertiti was great royal wife of the Egyptian Pharaoh Akhenaten. She was known for her bea..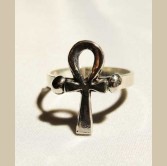 The protective eye of horus was widely used by Ancient Egyptian Kings for protection against all ..
Showing 1 to 15 of 15 (1 Pages)